Julian Cousins has worked in the jewellery and silver industry for over 25 years and is a third-generation jeweller.
He has a degree in Fine Art and Antique Valuation from Southampton Solent University, has completed the National Association of Goldsmiths' Gemmological Diploma, their Certificate of Appraisal Theory and the Gemmological Association of Great Britain's Gemmology and Diamond Diplomas.
He is a published authority on Huguenot silver of the late 17th and early 18th centuries and his paper is referenced by the British Museum. He is a Fellow and Vice Chair of the Institute of Registered Valuers. He is also a founder member and Treasurer of the Academy of Valuers and Associate member of the Academy of Experts.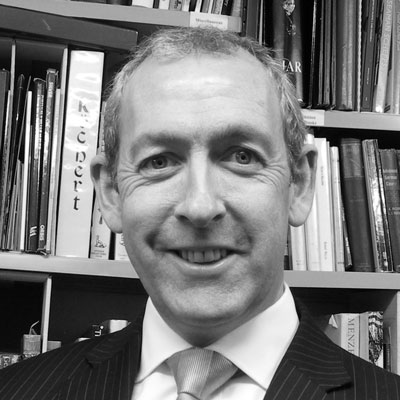 "It is important to insist on a jewellery or silverware valuation from an Institute of Registered Valuers Member or Fellow to ensure you have a document that is worth the paper it is written on"
"Although it is not a current requisite, it may not be long before Her Majesty's Customs and Excise require similar Institute membership in order for jewellery probate valuations to be valid"
Increasingly, Insurance companies are demanding jewellery valuations from Members of the National Association of Jewellers' Institute of Registered Valuers because there is currently no governance for jewellery valuers – anyone can say that they are a 'jewellery valuer' with no qualifications or experience.
Conversely, members of the Institute of Registered Valuers represent some of the most highly qualified and experienced Jewellers in our industry and membership represents years of hard work, considerable academic ability and the mutual respect of their peers.
Every member will have at least 5 years' experience in the jewellery trade, a Gemmological (coloured precious stones) qualification, a diamond grading qualification, and the National Association of Jewellers' Certificate of Appraisal Theory. Furthermore, they must regularly submit examples of their valuations to the Institute for quality control purposes.
Fellows of the Institute of Registered Valuers have demonstrated outstanding ability under peer-reviewed monitoring and maintain significant 'points' under Continuing Professional Development.